In simple terms, an elegy is a genre of poetry which is dedicated to the dead. It, of course, makes sense as the Greek meaning of the word elegos is 'lament'. In a modern-day perspective, it is a poem with serious reflection which does not necessarily follow a meter, structure or a rhyming scheme. That said, it is crucial to recognize that things were different back in the past. so, let us rewind the time to 7th century B.C.
On the contrary to the modern-day genre of the poetic style, the Greek version of the elegy is strictly structured. To write an elegy, a poet has to limit his verse to elegiac couplets, in which an iambic hexameter line is followed by an iambic pentameter line. Unlike its contemporary descendant, the Greek/Roman poets did not limit it to the themes related to mortality, and separation. War, love, commemoration, wit, humour, sarcasm. most often, Greek and Roman elegies were mythological and erotic in their nature because of the unique structure which allows a poet to have a plethora of rhetoric devises.
As I mentioned in the introduction, the contemporary elegy lacks meter, structure, and any form of rhyming scheme. However it is completely up to the poet to follow the modern trend or not. Rhetorics are not the determinative factor which defines whether the poem has elegiac features. Now lets have a look at some famous elegies to understand its structure.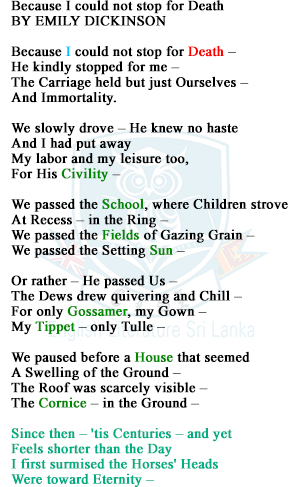 Copyright © 2020 ELSL. All rights reserved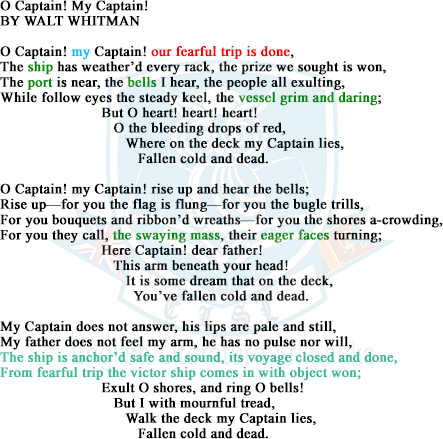 Copyright © 2020 ELSL. All rights reserved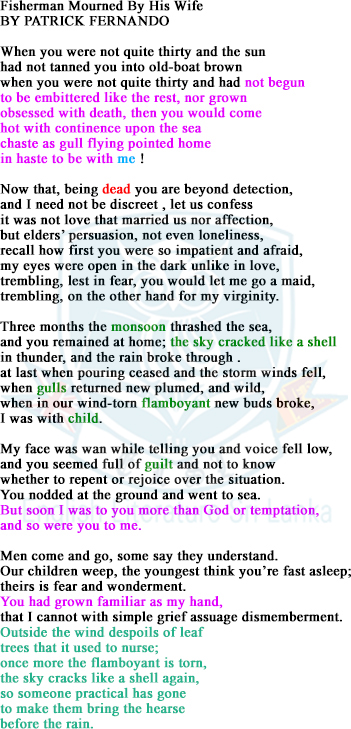 Copyright © 2020 ELSL. All rights reserved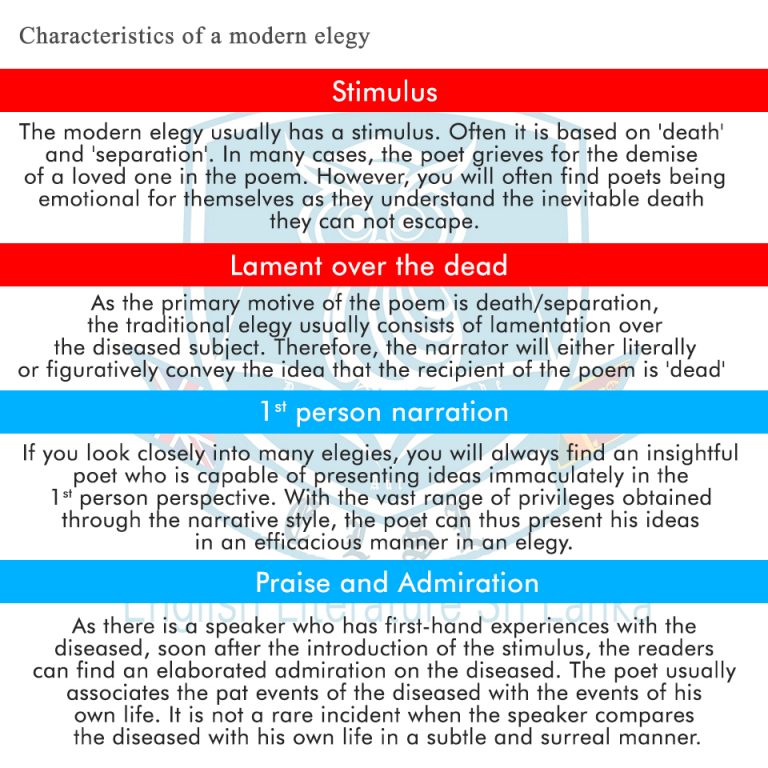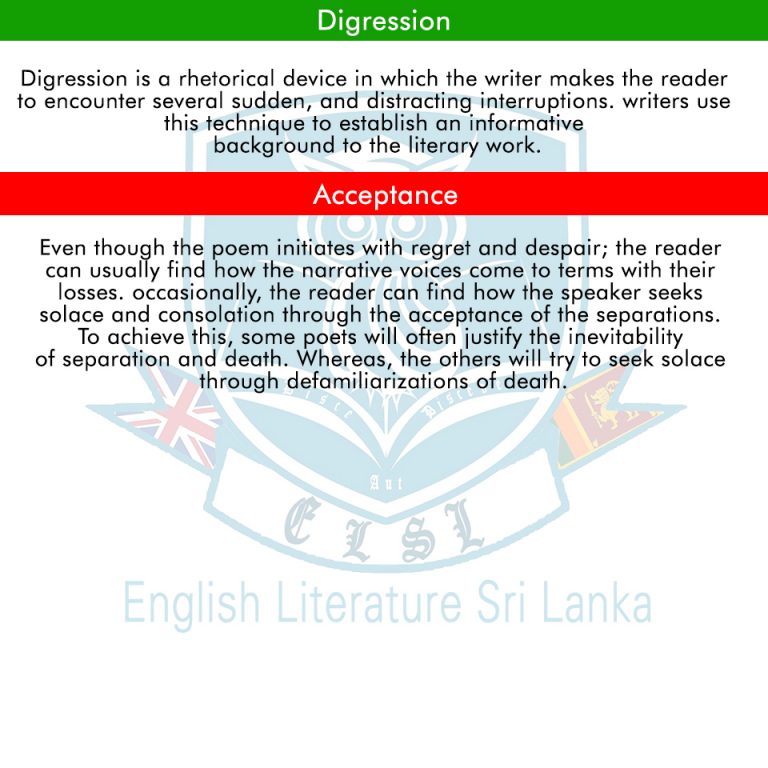 Copyright © 2020 ELSL. All rights reserved
Duplication, distribution and/or adaption of any part of the work without the written permission of ELSL is a punishable offence under the Intellectual Property Act, No. 36 of 2003. (Sri Lanka)